A once daily pill used to prevent HIV infection.

Taken correctly, every day, PrEP can be over 90% effective at preventing HIV.

Maximum protection in rectal tissue at about 7 days, in vaginal tissues at 20 days, and in blood at 20 days (for partners who share needles).

PrEP may make sense for you at different points in your life.

It can be used during periods you feel you're at risk.

But taking the pill inconsistently while on it greatly reduces its effectiveness.

Also, it does not protect against STIs nor prevent pregnancy.

---
To get started call our PrEP Coordinator today at 504-309-6057
---
Who should take PrEP?
Any HIV negative individual who feels they are at substantial risk for contracting HIV.
You may be a good candidate if:
You can't or don't regularly use condoms

Your partner is living with HIV

You don't know your partner's HIV status

You've had an STI (sexually transmitted infection) in the past 6 months

You use injection drugs

Your partner uses injection drugs

You exchange sex for money, food, or housing.
---
Take away: If you're interested in PrEP and feel you could take a pill every day, PrEP may be one way to protect yourself.

Condoms? Absolutely! PrEP only prevents HIV and does not prevent the spread of other STI's nor does it prevent pregnancy.
---
Are there any side effects?
Upset stomach

Loss of appetite

Mild headache

No serious side effects observed, most people taking PrEP say their side effects go away after the first month.

Shown to be as safe as taking an Aspirin.
---
Any prescriber can write a script for it [e.g., doctors, nurse practitioners (NPs), physician assistants (PAs)]. They will want to give you an STI screening, test your blood to see if your kidneys and liver are working well, and set up follow up appointments every three months to rerun all tests and give you a new prescription.
If your primary care doctor doesn't want to prescribe PrEP or if you don't have a primary care doctor visit: www.nolahealthlink.com and in the PrEP Provider Directory you'll find a doctor that will.
---
How much does it cost?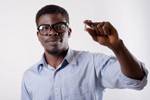 PrEP is covered by most insurance policies, as well as Medicaid. You can call to check your coverage.

The drug-maker, Gilead, also has programs that provide the medicine for little or no cost to most. Visit www.gileadcopay.com or call 1-877-505-6986

You don't have to figure it out alone!

There are PrEP Navigators we can connect you to that will help you sign up for programs for PrEP. If you don't have health insurance they can help get you signed up for health insurance as well.
---
Additional Resources: