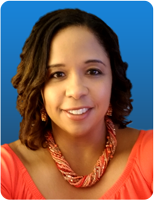 Tamara Boutte
Chief Executive Officer, Priority Health Care
Tamara Boutte is the founder and Chief Executive Officer of Priority Health Care (PHC), a non-profit 501(c) 3 organization located in Marrero, Louisiana. Since 2009, Ms. Boutte has worked to address the health care and support service needs of the underserved populations in Louisiana, while providing specialized services for people living with HIV/AIDS. In 2015, Priority Health Care became a Federally Qualified Health Center with two locations in Jefferson Parish (Marrero and Gretna). Both locations also have pharmacies that provide prescription services for its patients.

Ms. Boutte is committed to providing exceptional client care with integrity and respect for everyone regardless of race, ethnicity or gender in the underserved communities. She is an energetic, adaptable health care executive with expertise in start-up and turnaround strategies, collaborative leadership, management, and service delivery.

Strengths include motivating, directing, and coaching high-performing teams; disciplined financial management; clear, effective communication; creative problem solving; operations; and visionary strategic planning. Tamara is proficient in polished presentations, innovative change management; intuitive and confident team player with a strong track record of getting results.

Since 2010, Priority Health Care has expanded its services providing primary care, case management, mental health, medication assistance and other supportive services to the community. Throughout the past several years Ms. Boutte has increased the revenue of the organization to its current annual budget of $13 million with continued growth each year. In July 2016, Ms. Boutte spoke at the Democratic National Convention regarding the Southern City Rapid HCV Test and Link to Care initiative.

Priority Health Care continues to grow under Ms. Boutte's leadership with the establishment of the Renew Hope Center in 2019, an Intensive Outpatient Program with Medication Assistance that addresses substance abuse disorders. In addition, Priority Health Care recently added services that provide assistance to homeless individuals in securing housing for the residents of Jefferson and Orleans Parishes.

In continuation of her educational growth in health care, Ms. Boutte earned a Master of Health Care Management (MHCM) from the University of New Orleans in May 2017. In 2004, Ms. Boutte graduated from the CDC HIV Prevention Leadership Institute. In that same year, she became credentialed as a Registered Social Worker with the Louisiana State Board of Social Work Examiners. In 2002, Ms. Boutte obtained a Master of Social Work (MSW) from Southern University at New Orleans. She received a Bachelor of Arts in Sociology/Social Work from Dillard University in 1999. Ms. Boutte also completed the UCLA/Johnson & Johnson Health Care Executive Program in 2014.